When I learned of my osteopenia diagnosis, my first thought was of Beeyoutiful's Bone Ami.  Bone Ami contains vitamin D, calcium, magnesium, zinc, copper and manganese, all of which are very important for bone health.  I had a dream of coming back for my next bone density scan and wowing everybody with my bone growth.  Then I would say, "I owe it all to Beeyoutiful and Bone Ami!"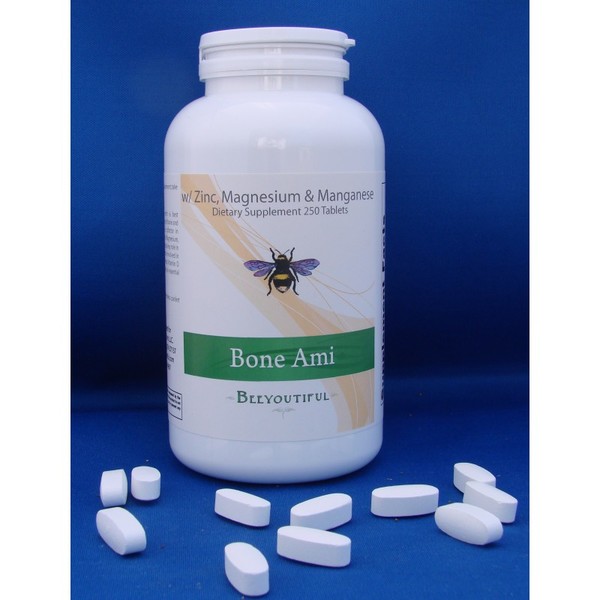 That's not exactly what happened.  I still think Bone Ami is a great product, but it didn't seem to be the answer for me.  I took it for several months but stopped when it seemed to be aggravating my gall bladder.  I found myself in a catch-22.  The supplements that were good for my bones were bad for my gall bladder.  The diet for prevention of gall stones didn't include the foods that would help my bones.  What to do??
Well, I went to work on my gall bladder.  Several cleanses later, the gall bladder pain was under control, and I attempted to help my bones with some additional calcium in my meals.  But my diet changes weren't enough.  When it was time for the next scan, not only had I not experienced any bone growth, I had actually lost!
Sigh.  It wasn't going to be as simple as taking Bone Ami.  I was going to have to work a little harder…